I haven't blogged in a while which is nothing new (not that anyone reads this), but this time I have a reason beyond my own laziness: my doctoral advisor invited me to a conference in Pisa, Italy, which is where I was for the past week.
This was my first time in Italy and only my second in Europe outside of an airport. The conference was great. Some very interesting work was presented and I met some people who were quite interested in my doctoral research, despite the fact that I haven't really started doing it yet. Some of the best parts about conferences are when you just get to talk to people on an informal level and hear their thoughts about a field that you already have in common. There's some really exciting and diverse research going on in computational linguistics right now.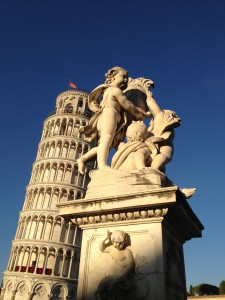 I tried to make the most of sightseeing while I was there. Most of that revolved around the Leaning Tower and the Cathedral and Baptistry in the Piazza dei Miracoli, which was just a short walk from my hotel. Even for an atheist, religious structures can be impressive in their own right.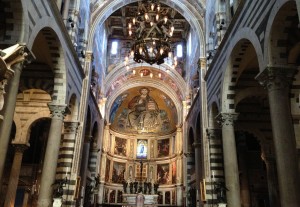 The acoustics of the Baptistry are a remarkable feat of engineering where even something as simple as a toe tap echoes like a gunshot.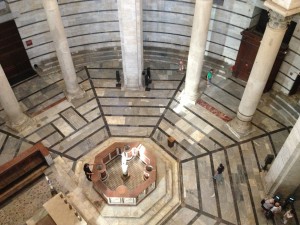 And of course, the Leaning Tower of Pisa has the association with Galileo's alleged gravitational experiments, which makes it interesting from a scientific perspective.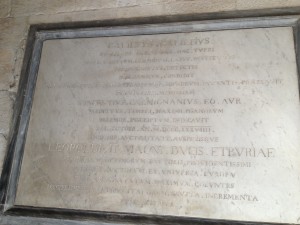 19th century plaque commemorating Galileo's supposed experiment
I also took a short trip out to Lucca, a medieval walled city about a half hour from Pisa. I'm particularly happy about this because I was able to negotiate my way there, to a tower, a bookstore, through lunch, and back to the bus station, all in Italian, which I had only started learning a week before.


Panorama of Lucca from the top of the Torre delle Ore (clock tower), looking west
Pisa and the area is great, and I would highly recommend it to anyone.